Relocation is never easy.  This Wheat Ridge Relocation Information is meant to give you flavor of the city.
Wheat Ridge is a great place to live, work and play. It has a small-town feel with all the big-city amenities.  Let me help with your Wheat Ridge CO Relocation!
When relocation is in your future to a new city, it's fun to check out the culture, the town and the people.  Wheat Ridge offers many opportunities to live the good life!
City of Wheat Ridge – The official city site.  You can go have Coffee with the Mayor, find helpful things like city services, lists of departments and more.  Watch the wonderful videos from the town's Resident Video Project entitled Life is Sweet in Wheat Ridge.  The site offers you a number of links that provide Wheat Ridge relocation information.
Wheat Ridge relocation from out of state means you will need to have a Colorado Driver's License and plates.
Wheat Ridge Chamber of Commerce – Wheat Ridge is part of The West Chamber.  It is a very active chamber helping local businesses as well as the community.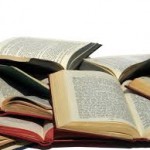 Wheat Ridge Public Library – The Wheat Ridge library is part of the Jefferson County library system.  Check out books, movies and music.  The library offers programs for all ages.
Wheat Ridge Parks and Recreation – The Wheat Ridge parks and rec offers fitness classes, swimming lessons, licensed pre-school and many classes to try something new or learn a new hobby.
The Wheat Ridge Police Department – The department is committed to "providing standards of service in partnership with the community."  They offer a "Ride Along" program, have an animal control unit and a Citizen Police Academy.  You won't believe what you learn at the Citizen Police Academy.  It gives you great insight as to what happens behind the scenes.
Wheat Ridge Schools – The schools are part of the Jefferson County school system.
Wheat Ridge CO Volunteer Opportunities– A number of agencies in the city use volunteers.  If you are new to the area, it's a great way to meet new people and find new friends.  You can help in the libraries, become a docent or a tutor to a student.
Wheat Ridge Colorado Homes for Sale – Relocating to Wheat Ridge means a new home.  Find it here!
Search Wheat Ridge Colorado Real Estate by Subdivision – There is a neighborhood for just about anyone in Wheat Ridge.
Wonderful Wheat Ridge Colorado History – Read about the early relocation of residents to  Wheat Ridge CO.
For more information about Wheat Ridge Relocation and Wheat Ridge Colorado Real Estate or homes for sale along the Front Range, call Marilyn Van Steenberg, Dream Home Consultant, Certified Residential Specialist and Eco-Broker.
Specializing in Buyer Representation & Relocation Real Estate Transactions.