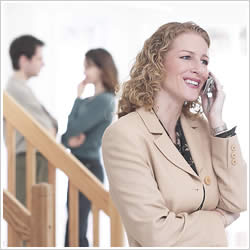 Once you receive an offer on your home, we will review the terms and conditions together. If any of the items in the offer are different than the terms indicated in the MLS and are not acceptable to you, you may elect to have a Counterproposal prepared.
Through this process of reviewing, countering and/or accepting the offer, we will work closely with you to maintain timely response and provide answers to your questions as they arise.
Once an acceptable agreement has been reached, the clock starts running for many of the items needed to meet the requirements of the contract. We will immediately order the title work and HOA documents, if any, to be delivered to the buyer.
As the buyer completes his/her requirements, we will be sure to review the results of the Inspection Notice, the appraisal notification and loan updates with you.
Specializing in Buyer Representation & Relocation Real Estate Transactions.