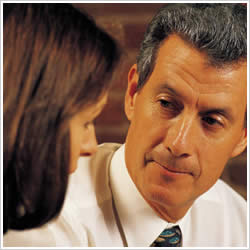 Before determining your price, we will talk about current market conditions. These are extremely important for getting your home sold.
1. Are home prices in your area trending upwards or downwards?
2. Are homes selling quickly or languishing on the market?
3. Will your home be on the market in the spring/summer (peak selling season) or in the middle of winter?
4. What are current interest rates for mortgages?
5. Will you be selling in a Buyer's market or a Seller's market?
6. Is the local job market strong or are employees fearful of staff reductions?
7. How motivated are you for a quick sale?
8. Is it necessary for you, as a Seller, to provide incentives such as a "pre-home inspection, a Home Buyer's Warranty, financing assistance, Selling Agent bonuses, etc.?  Many of these factors need to be weighed in marketing your home.
Establishing the price to ask for your home is one of the MOST important steps you will take. If your price is set too high, even in a strong sellers market, you will not get an offer. If you set it too low, you are effectively giving away your money. Ideally, you will want price it above homes that have recently sold, and below the highest home currently on the market.
We will provide a complete Comparable Market Analysis (CMA) prior to deciding on a listing price for your home. This report will show you the sale of properties similar to yours within the past 90-180 days. This CMA takes into account the style, square footage, location, year of construction, location and any other special features.
We will also give you information on homes currently on the market in your area and go take a look before we put your house on the market.  This way you will have an idea of how your home compares to others.
Most homes are sold to buyers getting a mortgage.  That means that the house must appraise for the agreed upon purchase price.
A Net Sheet will show you an estimate of costs involved in selling a home.  Yes, there are Realtor© fees associated with the process, but there are others that you will need to consider: taxes, title insurance, mortgage liens, tax liens, HOA fees, etc.
What's your Home Worth?
What's your property or home worth? Find out by filling out this market analysis request form.
* There is no obligation, your information will be kept strictly confidential.
Specializing in Buyer Representation & Relocation Real Estate Transactions.