Private mortgage insurance (PMI) is necessary for buyers who don't put 20% or more down when they purchase a home. It is required for high loan-to-value mortgages and it provides an opportunity for many people to get into a home who otherwise would not qualify.
The problem is that it is expensive and a homeowner's goal should be to eliminate private mortgage insurance as soon as possible to lower their monthly payment.
FHA loans acquired after June 1, 2013 that have 90% or higher loan-to-value, have mortgage insurance premiums for the life of the loan. FHA loans made prior to June 1, 2013 can have the PMI removed after five years if the unpaid balance is 78% or less than the original loan-to-value.
VA loans do not require mortgage insurance.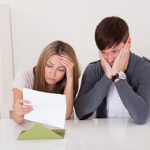 Conventional loans, in most cases, with higher than 80% loan-to-value require mortgage insurance. The cost of that insurance varies but with a $250,000 mortgage, it could easily be between $100 and $200 a month.
Your monthly mortgage statement should itemize what your monthly fee is for the mortgage insurance. Unlike interest that is deductible, most homeowners are not able to deduct mortgage insurance premiums.
If you plan to remain in the home for a considerable number of years, the solution may be to refinance the home. If the home value has increased since it was purchased, the loan-to-value at its new appraised value may not require private mortgage insurance. You might even be fortunate enough to obtain a lower rate than you currently have.
To search for properties for sale in the Denver Metro area, CLICK HERE
For more information about Denver Colorado Real Estate or homes for sale along the Front Range, call Marilyn Van Steenberg, Dream Home Consultant, Certified Residential Specialist and Eco-Broker.
Specializing in Buyer Representation & Relocation Real Estate Transactions.