Residents with students will be very pleased with the Littleton Colorado Jeffco schools. The Jefferson County school system is the largest in the state of Colorado.  These are award-winning schools and offer a comprehensive curriculum for all students.
Click here for the Jeffco School District home page for additional information.
Littleton Colorado Jeffco Schools – High School
Chatifeld High School provides an atmosphere of academic excellence for its students.  Chatfield offers the most varsity sports in the district in which students can participate.  The school is active in many service projects from local to international levels.
Columbine High School is the home of the Columbine Rebels.  It's. located at 6201 S. Pierce St., Littleton CO 80123.  It is an International Baccalaureate Diploma School.  There is an extensive Advanced Placement program.  Approximately 85% of all Columbine High School students go on to college.
Dakota Ridge High School is located at 13399 W. Coal Mine Ave., Littleton, CO 80127.  Students can take advantage of the cutting-edge technology provided not only as classes, but also as a way to navigate the entire school resources.  They offer award-winning activities such as art, music and athletics.
Littleton Colorado Jeffco Schools – Middle
 Deer Creek – 9201 W. Columbine Dr., Litteton, CO 80128
Falcon Bluffs -8449 S. Garrison St., Littleton, CO 80128
Ken Caryl – 6509 W. Ken Caryl Ave., Littleton, CO 80128
Summit Ridge – 11809 W. Coal Mine Ave., Littleton, CO 80127
Littleton Colorado Jeffco Schools – Elementary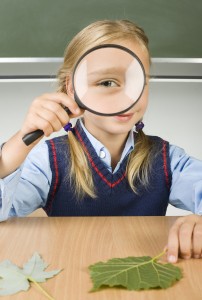 Blue Heron – Columbine Hills – Dutch Creek – Governor's Ranch – Kendallvue – Leawood – Mortensen – Mt. Carbon – Normandy – Peiffer – Powderhorn – Shaffer – Stony Creek – Ute Meadows   – Westridge
Check out Littleton Colorado Real Estate in Jeffco
Search Littleton CO Subdivisions in Jefferson County
Seach Littleton CO by Zip Code
For more information about Littleton Colorado Jeffco Schools, Littleton Colorado Real Estate or homes for sale along the Front Range, call Marilyn Van Steenberg, Dream Home Consultant, Certified Residential Specialist and Eco-Broker.
Specializing in Buyer Representation & Relocation Real Estate Transactions.