Relocation is never easy.  These Conifer CO Relocation Hints are meant to give you flavor of the city.
It is a delightful place to live, work and play.  Conifer is a mountain paradise, close to Denver yet private and beautiful!. Let me help with your relocation to Conifer!
When relocation is in your future to a new city, it's fun to check out the culture, the town and the people.  Conifer offers many amenities to its residents.
Conifer is an unincorporated town in Jefferson County.  There is no city government nor mayor.
Conifer Chamber of Commerce – Watch the Chamber's video about  Conifer.  It is interesting and will give you a good idea of where you will be living.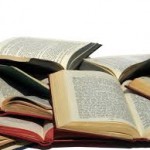 The Conifer Public Library  is part of the Jefferson County Public Library system.  Have fun with Saturday at the Movies at the library.  Read about the rich Conifer history, check out books and music, or download a book to your digital reader.
Recreation is in your own back yard. Take a day and enjoy Beaver Ranch.  – There are 450 acres of beauty that will take your breath away.  A perfect place for hiking and camping.  Rent a cabin for a week-end.   Staunton State Park is Colorado's newest park.  It's 6 miles west of Conifer.  Try fishing in Davis Pond.
Conifer Police Department – The community is protected by the Jefferson County  Sheriff's Office.  They not only help with what little crime there is, but also with fire prevention.
Conifer Schools – Conifer is part of the Jefferson County school system.
Conifer Volunteer Opportunities – A number of agencies in the community  use
volunteers.  If you are new to the area, it's a great way to meet new people and find new friends.  Volunteer at a church, work with abused children or join a group interested in protecting nature and wildlife.
Conifer Colorado Homes for Sale – Relocating to Conifer means a new home.  Find it here!
Search Conifer Colorado Real Estate by Subdivision – There is a neighborhood for just about anyone in Conifer.
Colorful Conifer Colorado History – Read about the early settlements and relocation of residents to Conifer CO.
For more information about Conifer Colorado Real Estate or homes for sale along the Front Range, call Marilyn Van Steenberg, Dream Home Consultant, Certified Residential Specialist and Eco-Broker.
Specializing in Buyer Representation & Relocation Real Estate Transactions.