Sorry, this account has been canceled -
Sorry, this account has been canceled -
Cherry Hills Village CO Luxury Homes
Cherry Hills Village CO luxury homes are located in Arapahoe County just south of Denver. Cherry Hills Village is by far the most affluent town in the south suburban area. Homes in Cherry Hills Village are situated on what was previously part of a cherry orchard outside the big city.

This exclusive area offers smaller subdivisions. Newer Cherry Hills Village Colorado luxury homes can be found in Buell Mansion and Cherry Hills Farms.  Older areas include Country Homes and Devonshire.  There are wonderful, sprawling ranch homes, two-story mansions and a variety of architecture.  You will find your dream home here in Cherry Hills Village!
Cherry Hills Village CO luxury homes are close to Cherry Creek Shopping Center and the Denver Tech Center/  A quick 25-30 minute commute will put you in downtown Denver.
Cherry Hills Village Homes for Sale
The original Cherry Hills Village date homes from the 1950s with wonderful large lots. There is still horse property available in Cherry Hills!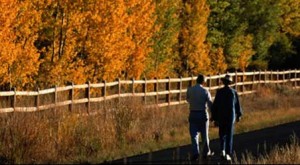 Enjoy the close proximity of the High Line Canal.  It's a perfect place for horses, bikes and enjoyable walks.  The trail is especially lovely in the fall!
Glemoor and Cherry Hills Country Club are popular with the local residents.  Cherry Hills golf course has hosted a number of prestigious golf tournaments throughout the years.
Cherry Hills was incorporated as a town in June of 1945. It became a home rule city in 1966. Cherry Hills Village is a now residential town of 6.5 square miles with a population of approximately 6,000.  It is a Home Rule Municipality.  For more information about Cherry Hills Village CO luxury homes check out the city's home page.
Cherry Hills Village is part of the Cherry Creek School District. Schools for Cherry Hills Village luxury homes are Cherry Hills Elementary, West Middle Schools, and Cherry Creek High School.  These have consistently been nationally and locally award-winning schools.
Cherry Hills Village Subdivisions
Specializing in Buyer Representation & Relocation Real Estate Transactions.