Search Centennial Real Estate
Sorry, this account has been canceled -
Located just outside of Denver, Centennial, CO is a fully developed community that is considered one of the safest places to live in the United States. The neighbors Aurora, Englewood, Foxfield, Greenwood Village, Highlands Ranch, Lone Tree and Parker, Colorado.
Centennial CO Houses for Sale
Centennial is a versatile place to live in Colorado, from mature older homes for that nostalgic character all the way to modern housing developments, condos, duplexes and townhouses.
If you've been searching for houses for sale in Centennial, Co look no further than Buyers Best Choice Real Estate. We have up to date listings on a variety of locations, prices and styles.
Centennial is a Great Real Estate Investment
There are three main rules when investing in real estate, neighborhoods, schools and convenience.
Safe neighborhoods? No problem, Centennial is one of the safest cities, not only in Colorado, but in the whole nation.
Centennial Colorado has two of the top schools in the district. On the east side there is Cherry Creek School, while on the west is Little Public Schools.
Convenience in Centennial, CO is everywhere. From nearby shopping centers, theaters, restaurants and more.
Centennial Real Estate Amenities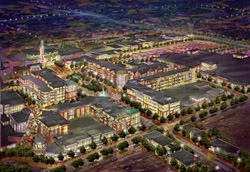 Shopping in Centennial, Co is plentiful. New developments called the Streets at Southglenn have become a successful retail and market area. You'll find everything you need and more. There are also cute boutiques scattered throughout the city.
There is more to the Streets at Southglenn than shopping centers. The Streets at Southglenn also host huge festivals, events and concerts. There are also a number of spas, decadent restaurants, cafés and theaters.
Click on the link below to find Centennial CO metro Denver homes.
Centennial Real Estate by Zip Code
Centennial Relocation Information
Centennial Real Estate Services
For more information about Centennial CO Metro Denver Homes, Denver Real Estate or homes for sale along the Front Range, call Marilyn Van Steenberg, Dream Home Consultant, Certified Residential Specialist and Eco-Broker.
Specializing in Buyer Representation & Relocation Real Estate Transactions. 
View recently listed properties in Centennial CO Metro Denver Homes
Sorry, this account has been canceled -
Sorry, this account has been canceled -
View listings with recent price reductions in Centennial CO Metro Denver
Sorry, this account has been canceled -