Relocation is never easy.  These Castle Rock Relocation Helpful Resource Links are meant to give you flavor of the city.
Castle Rock is a great place to live, work and play. It has a small-town feel with all the big-city amenities.  Let me help with your Castle Rock Relocation!
When relocation is in your future to a new city, it's fun to check out the culture, the town and the people.  Castle Rock offers opportunities to live the good life!
City of Castle Rock – The official city site.  You'll find helpful things like where to go for a driver's license and license plates, city services, lists of departments and more. Castle Rock relocation from out of state means you will need to have a Colorado Driver's License and plates.
Castle Rock Chamber of Commerce – Check out the Chamber's "Castle Rock Culture".  It has a wealth of information.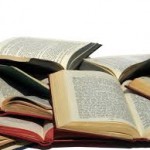 Castle Rock Public Library – The Philip S. Miller Library is part of the Douglas County Library system.  This branch is located in downtown Castle Rock.  Not only does it have a great selection of books, movies, CDs and more, but it has great meeting spaces for community events.
Castle Rock Parks and Recreation – The Recreation Center offers a wide variety of programs and amenities.  There is something for everyone.  Residents can play golf on a national award-winning course.  And, there are numerous open space parks, hiking and biking trails, and neighborhood parks.
Castle Rock Police Department – Look at neighborhood statistics.  You can take part in the Citizens' Policy Academy.  You will be amazed at what you learn.
Castle Rock Schools – The schools are part of the Douglas County school system.
Volunteer Connect – A number of agencies in the city use volunteers.  If you are new to the area, it's a great way to meet new people and find new friends.  You can help in the libraries, become a docent or a tutor to a student.
Castle Rock Colorado Homes for Sale – Relocating to Castle Rock means a new home.  Find it here!
Search Castle Rock Colorado Real Estate by Subdivision – There is a neighborhood for just about anyone in Castle Rock.
Castle Rock Colorado Real Estate by Zip Code – Need to be close to a particular school or your job, this is the way to search.
Wonderful Castle Rock Colorado History – Read about the early relocation of residents to Castle Rock CO.
For more information about Castle Rock Relocation and Castle Rock Colorado Real Estate or homes for sale along the Front Range, call Marilyn Van Steenberg, Dream Home Consultant, Certified Residential Specialist and Eco-Broker.
Specializing in Buyer Representation & Relocation Real Estate Transactions.