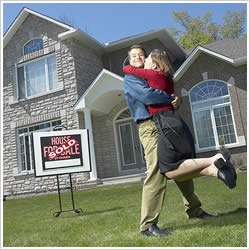 Step 8 – Real Estate Closings
Real estate closings on the property are usually handled by the title company that has provided the title insurance for the property.
I will be at closing with you. Typically, all parties are together for the closing that lasts anywhere from 90 minutes to two hours.
I will review the settlement statements to make sure all of the figures are correct.
Your lender will go over the final figures with you before closing so you will know how much money to bring to closing and with to ensure accuracy in the figures.
You will need to bring two forms of ID to the title company with you for real estate closings.
Time of possession differs depending on the sellers.
If the home is vacant, possession on the same day of closing is possible.
If the home is occupied, it is customary for the buyer to take possession 2 to 3 days after closing. This is always a negotiable item.
CONGRATULATIONS!  ENJOY YOUR NEW HOME!
After closing, should any items come up after you move in, please remember that I am  always here to help you.
Step 1 – Select a Realtor   Step 2 – Apply for a Loan   Step 3 – Prepare a Wish List
Step 4 – Visit Properties   Step 5 – Learn about the Neighborhood   Step 6 – Make an Offer
Step 7 – Due Diligence   Step 8 – Real Estate Closings

Specializing in Buyer Representation & Relocation Real Estate Transactions.