This Arvada Colorado Relocation Information is meant to give you a flavor of the city. Relocation is never easy. It is a delightful place to live, work and play.  Check out the amenities, restaurants, parks and recreation facilities. Let me help with your relocation to Arvada!
When relocation is in your future to a new city, it's fun to check out the culture, the town, and the people.  Arvada offers many amenities to its residents.  I think Arvada CO is one of the greatest places to live in the metro area.
Want to know what the weather is like? Take a look at the Weather Channel forecast for Arvada CO.
Moving to Arvada, CO?
City of Arvada – The official city site.  You'll find helpful things like where to go for a driver's license and license plates, city services, lists of departments and more. When relocating to Arvada from out of state, you will need to have a Colorado Driver's License and plates.
Arvada Chamber of Commerce – Check out the Chamber's publication, "Arvada Work Live Play".  It has a wealth of information.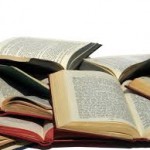 Arvada Public Library – This is a beautiful place to go for books, movies, CDs and more.  It is located at 7525 W. 57th Ave. in Arvada.  There are computers for public use, classes, and lectures for everyone's taste.  It is part of the Jefferson County Library system, so your card is good at other Jeffco locations as well.
Arvada Parks and Recreation – There are a number of neighborhood parks, outdoor pools, indoor recreation facilities and sports fields. Ice skate, play hockey or rock climb at the Apex Center.
Arvada Police Department – Look at neighborhood statistics.  Pet licensing is a requirement in the city and can be done at the police stations.
Arvada Schools – Arvada is part of the Jefferson County school system.
Arvada Volunteer Opportunities – A number of agencies in the city use volunteers.
 If you are new to the area, it's a great way to meet new people and find new friends.  You can volunteer at the Table Mountain Animal Center, the Municipal Court, the Arvada Center and other places that fit your interests and skills.
Arvada Colorado Homes for Sale – Relocating to Arvada means a new home.  Find it here!
Search Arvada Colorado Real Estate by Subdivision – There is a neighborhood for just about anyone in Arvada.
Arvada Colorado Real Estate by Zip Code – Need to be close to a particular school or your job, this is the way to search.
Colorful Arvada Colorado History – Read about the early relocation of residents to Arvada CO.
For more information about Arvada Colorado Real Estate or homes for sale along the Front Range, call Marilyn Van Steenberg, Dream Home Consultant, Certified Residential Specialist and Eco-Broker.
Specializing in Buyer Representation & Relocation Real Estate Transactions.